Autumnal Impressions from Westphalia
---
Autumn is a time of decline in nature, the overture to winter. There's something particular about this time of year, though, for people who look at things with open minds, for people who are able to see beauty others won't even realize.

---

Autumn as nature's painter- 'Indian Summer in Westphalia'...
This photo was taken near our house in the fall of 1993. The following outlooks date back from a trip to Märkisches Sauerland one afternoon then. - My daughter at my wife's car.
Lake Fuelbecke, near Altena.
A view across the river Lenne to Altena's old railroad station.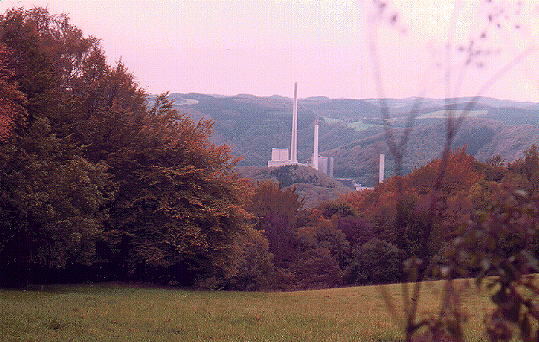 Elverlingsen power plant, down in the valley.
Beneath the Trees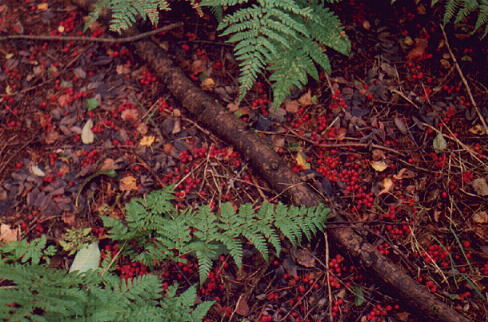 Simply beautiful. Leaves, berries, and ferns.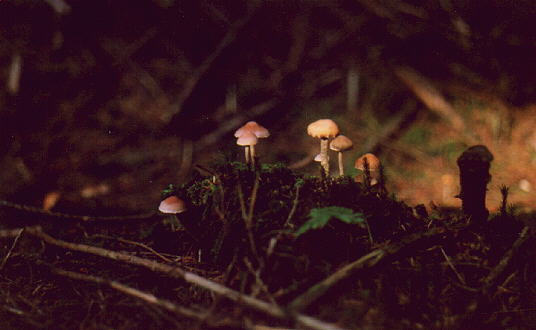 Even little mushrooms look great beneath big trees.
Sunset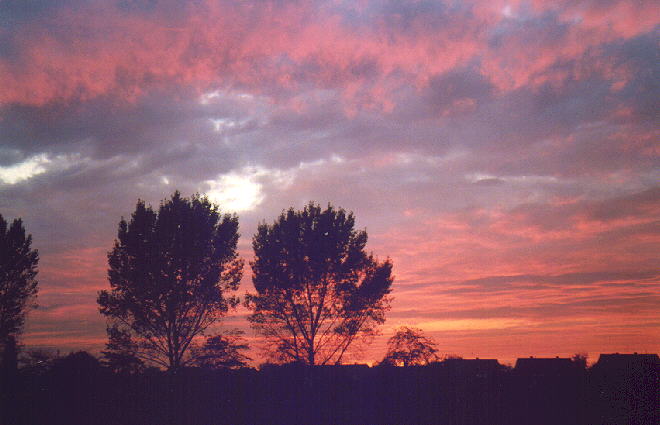 We caught this glimpse on our way home in Hamm, merely a mile from our house.

---
© 1997 by Heribert E. Severing, Hamm, Westphalia, Germany.

---