Robert A. Heinlein

THE STORY OF THE WORLD'S MOST INFLUENTIAL SF AUTHOR

Compiled and edited by Heribert E. Severing

The One-In-All Classic Page (that's where you are)
Robert A Heinlein - Time Line
The Novels
The Juvenile Novels
Short Fiction
Collections
Non Fiction
Starship Troopers - a game issued in 1976
Robert A. Heinlein and Mark Twain
Recommended Links
Books available at the time being
_____________________________
Robert A. Heinlein (mirror site)


From one planet to another, in the solar system or outside, spanning the entire galaxy - that's what the writing of the late and great Robert A. Heinlein is all about...


The Biography...
Robert Anson Heinlein was born in Butler, Missouri, in 1907, and died in Carmel, California, in 1988, age 80. He was a great author who emerged out of the pulps of the '30s and '40s to become a shooting star to glow brighter and brighter in the decades to come...
| | |
| --- | --- |
| Robert Anson Heinlein grew up in Kansas City, Missouri. After graduating from high school, he attended the US Naval Academy in Annapolis, Maryland, from 1924 to 1929. He served on many vessels, a.o. on the USS Lexington, the most advanced aircraft carrier at that time. His military career came to an abrupt halt in 1934 because of suffering from lung tuberculosis. He was discharged from service, but kept his deep devotion for the forces and all militaria till the end of his life | Annapolis.1929 |
In the years thereafter, he worked in many different professions, from real estate up to silver mining, and studied physics and mathematics at UCLA in Los Angeles, California.
His first story, Lifeline, was published in the August edition, 1939, of Astounding. John W. Campbell, Jr., the editor, had found his author at last, who was soon to start up the Golden Age for the magazine. Robert A. Heinlein had found his definite profession.
Misfit, Requiem, The Roads Must Roll, Logic of Empire, Waldo, Coventry, By His Bootstraps, Blowups Happen, Solution Unsatisfactory, They, The Devil Makes the Law(alias Magic, Inc.), and many other stories belonged to the first ones and became what was later called The Future History.
1941 saw the first appearance of Lazarus Long and the Howard family. Heinlein's novel Methuselah's Children introduced them to public. In the same year Sixth Column was released (according to an idea of John W. Campbell).
During WW II , Heinlein worked at the US Naval Air Experimental Center in Philadelphia, Pennsylvania.


Robert A. Heinlein, L. Sprague de Camp, and Isaac Asimov at Philadelphia Naval Shipyard in 1944.
After the war, Robert A. Heinlein was the first SF author who succeeded in leaving the pulps. In 1947 he sold four stories to The Saturday Evening Post, including his classicThe Green Hills of Earth.
| | |
| --- | --- |
| It was 1947 as well, when he released the first of his novels for young people, Rocket Ship Galileo. In the course of the next years there were more novels which were to be called the Juveniles afterwards, including Space Cadet (1948), Red Planet (1949), Farmer in the Sky (1950), Between Planets (1951), The Rolling Stones (1952), Starman Jones (1953), The Star Beast (1954), Tunnel in the Sky (1955), Time for the Stars (1956), Citizen of the Galaxy (1957), and Have Space Suit, Will Travel (1958). | autograph photo (1949) |
The novelette Gulf brought him back to the pulps in 1949.
| | |
| --- | --- |
| During the '50s and early '60s, many novels were released. The Puppet Masters in 1951, Double Star (winning him a HUGO Award) in 1956, The Door into Summer in 1957, Starship Troopers in 1959 (intended by RAH to be his 13th Juvenile but rejected by Scribner's as militaristic and released otherwise, i.e. Putnam's, winning him another HUGO Award), Stranger in a Strange Land in 1961 (another HUGO Award), Podkayne of Mars in 1962, Glory Road in 1963. In 1964 the famous collection Orphans of the Sky was released, featuring Universe and Common Sense (both from 1941). Farnham's Freehold came out in1964, followed by one more HUGO-Award-winning novel in 1966, called The Moon is a Harsh Mistress. | RAH in 1964 |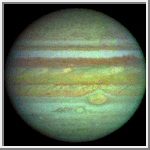 In his older days, RAH concentrated on more philosophic things, like love or death.
In 1973 Time Enough for Love told us a lot more about Lazarus Long.



Most of his novels written in the 70's and 80's brought him into the bestselling book charts. They earned him a lot of money, too: I Will Fear No Evil (1970), The Number of the Beast (1980), Friday (1982), Job:A Comedy of Justice (1984), The Cat Who Walks Through Walls (1985), and his last novel To Sail Beyond the Sunset (1987).
| | |
| --- | --- |
| The author's health deteriorated in 1970 when he was stricken by a severe peritonitis which nearly took his life. He had to be hospitalized, not being able to continue writing for about two years. In 1975 he showed first symptoms of diminished brain perfusion, in 1977 he had a transient ischemic attack. So he decided to undergo carotid artery surgery for removing the blockage of the vessel. He was in better mental shape thereafter, up to his death from emphysema and related disabilities on May 8, 1988. | RAH in 1980 |
A collection of letters was released in 1989, called Grumbles from the Grave. The author's thoughts on politics in 1946 can be found in Take Back Your Government, released by Virginia Heinlein in 1992. Written in the mid '50s, but published in 1992 for the very first time, and re-issued in November 1996, Tramp Royale is dealing with the author's travels around the world in 1953 and 1954.


Robert A. Heinlein in his study.

This photo was taken by his wife,
Virginia Heinlein, herself

Autographing at the 1976 Worldcon (Midmericon) in Kansas City, MO, where RAH had been the Guest of Honor.

---
More details...
Robert A Heinlein - Time Line
The Novels
The Juvenile Novels
Short Fiction
Collections
Non Fiction
Starship Troopers - a game issued in 1976
Robert A. Heinlein and Mark Twain
Recommended Links
Available Books
---
---

THE GUESTBOOK
Visit the GUESTBOOK ARCHIVES.
____________________________________________________________________________________




Ginny and Robert in better times, vacationing on Tahiti in 1980
In Memoriam

Virginia Doris 'Ginny' Heinlein
(born Virginia Doris Gerstenfeld)
April 22, 1916 - January 18, 2003
Virginia Gerstenfeld Heinlein was born April 22, 1916, in Brooklyn, New York. She married Robert Heinlein in Raton, New Mexico, in October 1948.
Shortly after Robert's death in 1988, she moved to Florida. She gathered a selection of her husband's letters in Grumbles from the Grave, printed for the first time his travel memoir Tramp Royale and political handbook Take Back Your Government (originally entitled How to Be a Politician).
In recent years, declining eyesight and physical health kept her from dealing with some of her favorite activities, but she built up an active presence with AOL and on the Internet, devoted to study of her husband's works.
She endowed The Robert Anson Heinlein Chair in Aerospace Engineering, established on August 28, 2001, at Annapolis, Maryland, by a gift of over $2.6 million, in honor of her late husband.
She also helped to found The Heinlein Society, an educational charity dedicated to paying forward the Heinlein legacies to generations yet to come.
She also endowed the public library in Robert Heinlein's birthplace of Butler, Missouri.
Virginia Heinlein died in her sleep after a long struggle with respiratory illness and a broken hip suffered on Thanksgiving, David M. Silver, secretary-treasurer of the Heinlein Society was cited in an obituary in the LA Times of January 26, 2003.
On Saturday, April 26, 2003, at about 5:30PM PDT, her ashes joined Robert's in the waves of the Pacific, after nearly 15 years.

__________________________________________________________________________________
---

Our Heinlein Links have moved to a separate page
THE HEINLEIN JOURNAL is a journal dealing with RAH primarily as being a great American writer of the XXth century.
---
Daniel F. Galouye, a Great SF Writer Who Had Been Constantly Underestimated.
The film The 13th Floor was based upon his novel Simulacron-3.
---

| | | |
| --- | --- | --- |
| | This page has been revised by Heribert E. Severing on February 6, 2011. | |

It's the best and most up-to-date information about our Solar System: Bill Arnett's Nine Planets.


feel free to visit my virtual home

Herb Severing's Country Site
Follow the tracks of the country stars, now and then.
The Lippe River Floodplain Project


(Hamm, Germany)



America's Greatest Hits - Look for yourself

Listen to radio from around the planet

Virtual Hamm. A European City Portrait.
Take a walk into European 'Indian Summer'.


C.M. KORNBLUTH , another famous sf author
Have you got copies of any RAH original bookjacket graphics from the '40s, '50s, or '60s?
Like to look at some? How about Stranger in a Strange Land ?
---
| | |
| --- | --- |
| | ESA - the European Space Agency |
---

Copyright © 1996 - 2011 by Heribert E. Severing, Hamm, & Luna-City.com.
ALL RIGHTS RESERVED
---